The House of Training
Created in 2015 by the Chamber of Commerce and the Luxembourg Bankers' Association (ABBL), the House of Training's vocation and principal mission is to offer continuing vocational training programmes designed to meet the needs of the Luxembourgish economy.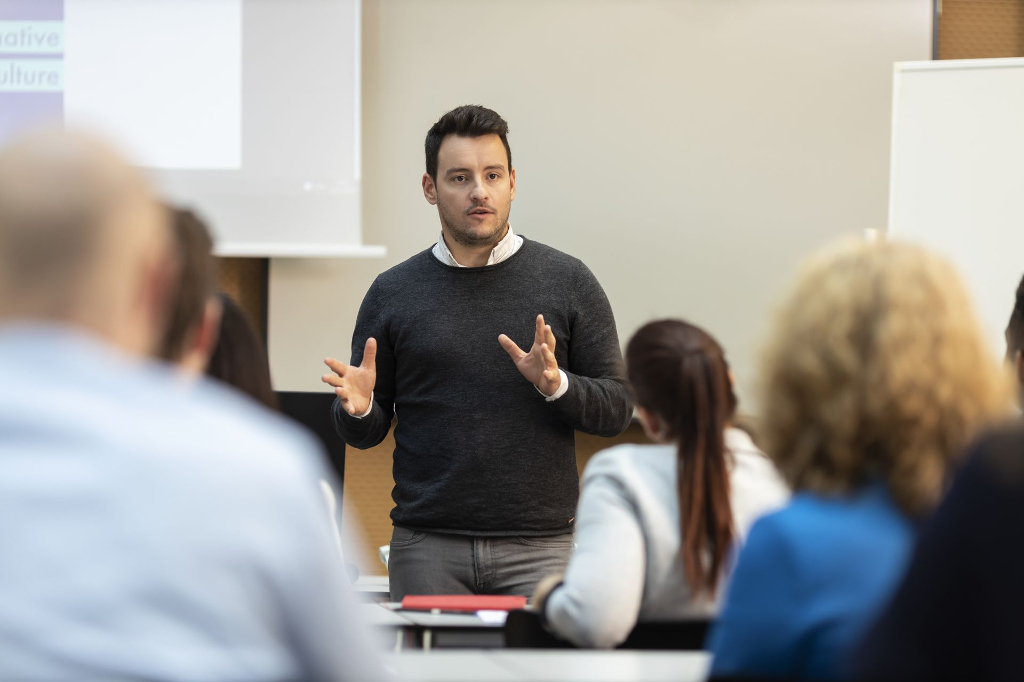 Professionals train other professionals
Its programmes aim, on the one hand, to support business leaders in their process of creation, takeover and management of companies by offering training paths focused on their specific needs. On the other hand, the House of Training also supports the employees of these companies who wish to develop their knowledge and skills and evolve in their professional lives.
Fundamentally, the House of Training favours a pragmatic approach where "professionals train other professionals". The majority of our trainers are entrepreneurs, technical experts or representatives from our partners (professional associations, federations, institutes from the academic world...), in order to ensure that the courses offered reflect as closely as possible the needs of the marketplace.
The House of Training was approved as a continuing vocational training organisation by the ministerial decree of December 16, 2015. By using its services, companies can, under certain conditions, benefit from State financial aid (more information can be found at www.lifelonglearning.lu).
Some key figures
+ 40.000
man-days of training provided in 2020
+ 1000
training courses on offer
+ 50
collaborations with our partners
+ 800
trainers and experts in our portfolio
50
staff members at your service
4
languages: FR 63%, EN 32%, DE 4% and LU 1%