Description
How to register
To register, please send an email to customer@houseoftraining.lu

What's included?
This package contains the official exam voucher, as well as everything you need to learn the topic and get prepared for the exam, including:
Explanatory video: how does the online course work?
Accredited by PeopleCert / AXELOS
Aligned with ITIL 4
Equivalent to a 2-Day Course
14 Contact Hours (PDUs)
Contains 25 Lessons
Exam Simulator with 230 Questions
With 1 Sample Exam
Contains multiple Quizzes
With access to our trainers
Not Included
The following are not included in this course:
The official manual: the official manual is not necessary for the course and is not included in this package.
Prerequisites
The exam doesn't have any prerequisites, and you don't need to have any prior knowledge of IT Service Management to understand this course.

Contents of the course
The course is designed for busy professionals; most lessons are 10 to 15 minutes long, so that you can take one or two per day, without much effort. Also, we've avoided homework and covered it in other ways, because you probably don't have enough time and mental energy to spend many hours by yourself doing homework.
The course is delivered in the following sections:
Fundamental Topics
What is Service Management?
Introduction to the Service Value System
Key Concepts and Building Blocks of ITIL
What is Value? (50m, 3.6x)
People
Costs and Risks
Service Value System
An Introduction to the Service Value Chain
Service Value Chain
Guiding Principles
The Four Dimensions: 1 and 2
The Four Dimensions: 3 and 4
Practices
An Introduction to the Practices
Change Control Practice
Incident Management Practice
Problem Management Practice
Service Request Management Practice
Service Desk Management Practice
Service Level Management Practice
Continiual Improvement Management Practice
Information Security Management Practice
Relationship Management and Supplier Management Practice
IT Asset Management, Service Configuration Management, Monitoring and Event Management Practices
Deployment Management and Release Management Practices
Exam Preparation
About the Exam
Sample Exam
Target Audience
Individuals at the start of their journey in Service Management

ITSM Managers and aspiring ITSM Managers

Individuals working in other parts of "IT" (digital, product, development) with strong interface with service delivery

Existing ITIL qualification holders wishing to update their knowledge
Access to training
To order your licenses, please send a request to customer@houseoftraining.lu.
You will receive the steps to follow.
Intellectual Property
ITIL® and PRINCE2® are registered trade marks of AXELOS Limited, used under permission of AXELOS Limited. All rights reserved. 

Accreditation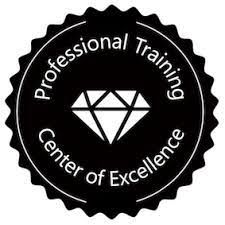 "The ITIL® course on this page is offered by PTCoE of AXELOS Limited. ITIL® is a [registered] trade mark of AXELOS Limited. All rights reserved."
---
Conditions
Course Material
The training material will be handed out at the beginning of the course.
Exam
Participants may take the exam at any time for a period of one year after receipt of their voucher.
Each participant will received an email from PeopleCert saying that they can now schedule their online exam.  

What does this mean? 

They can visit the PeopleCert site

Type in their voucher number

Then choose a date and time of when they would like to do their exam

---