Description
Not Included
The following are not included in this course:
The official manual: the official manual is not necessary when taking this course. However, if you want, you can buy it from TSO, or other online shops, for £85.

Contents of the course
The course is designed for busy professionals; most lessons are 10 to 15 minutes long, so that you can take one or two per day, without much effort. Also, we've avoided homework and covered it in other ways, because you probably don't have enough time and mental energy to spend many hours by yourself doing homework.
The course is delivered in the following sections:

Iteration 1
Starting a New Project

Planning the Project

Delivering the Product

What if Something Goes Wrong?

The End!
Iteration 2
Principles

Starting Up a Project Process

Initiating a Project

Directing a Project Process

Controlling a Stage Process

Managing Product Delivery Process

Managing a Stage Boundary Process

Closing a Project Process

Structure of PRINCE2
Iteration 3
Business Case Theme

Outputs, Outcomes, Benefits

Business Case Theme, Minimum Requirements

Organization Theme

Communication Management Approach

Roles and Responsibilities

Project Assurance

Combining Roles

Organization Theme, Minimum Requirements

Quality Theme

Quality Planning and Control

Customer Quality Expectations and Acceptance Criteria

Quality Products

Quality Definition

Quality Assurance

Quality Theme, Minimum Requirements

Plans Theme

The Three Plans

Planning Horizon

Product Based Planning

Designing the Plans

Defining and Analyzing the Products

Plans Theme, Minimum Requirements

Risk Theme

Risk Products

Describing a Risk

Risk Responses

Risk Management Procedure

Risk Theme, Minimum Requirements

Change Theme

Issue and Change Control Procedure

Baselines and Change Budget

Change Products

Change Theme, Minimum Requirements

Progress Theme

Delivery Products

Logs

Performance Reports

End Stage and End Project Reports

Event Driven vs. Time Driven Products

Tolerances and Exceptions

Progress Theme, Minimum Requirements
Exam Preparation
What's included?
This package contains the official exam voucher, as well as everything you need to learn the topic and get prepared for the exam, including:
Explanatory video: how does the online course work?
Accredited by PeopleCert / AXELOS
Fully aligned with the 6th edition of PRINCE2 (latest edition)
Equivalent to a 3-Day Course
21 Contact Hours(PDUs)
Contains 57 Lessons
Equipped with the Integrated Flashcards™
Includes Educational Games
Exam Simulator with 865 Questions
With 2 Sample Exams
Contains multiple Quizzes
Contains Printable handouts
Contains A Training Manual (PDF)
 With access to our trainers
Prerequisites
There are no prerequisites for this course and exam. You don't need to have prior knowledge of project management to understand the course.

Target Audience
Project Managers, Programme Managers, Team Managers, Project Engineers
Portfolio Managers
Project Support
People working in Projects, Principals, Senior Responsible Owners
Project Buyers
Consultants
Access to training
To order your licenses, please send a request to customer@houseoftraining.lu.
You will receive the steps to follow.
IMPORTANT - If you have received a voucher in the context of the Project "Digital Skills" launched by the "Ministère du Travail, de l'Emploi et de l'Économie sociale et solidaire - MTEESS", please attach the voucher in your email.

Intellectual Property
ITIL® and PRINCE2® are registered trade marks of AXELOS Limited, used under permission of AXELOS Limited. All rights reserved. 

Accreditation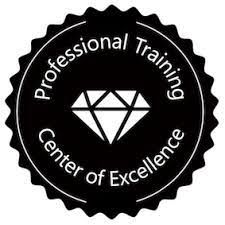 "The PRINCE2® course on this page is offered by PTCoE of AXELOS Limited. PRINCE2® is a [registered] trade mark of AXELOS Limited. All rights reserved."
---
Conditions
Course Material
The training material will be handed out at the beginning of the course.
Exam
Participants may take the exam at any time for a period of one year after receipt of their voucher.

---