Description
How to register
To register, please send an email to customer@houseoftraining.lu

What's included?
This package contains the official exam voucher, as well as everything you need to learn the topic and get prepared for the exam, including:
Explanatory video: how does the online course work?
Accredited by PeopleCert / AXELOS
Fully aligned with the 6th edition of PRINCE2 (latest edition)
Equivalent to a 7-Day Course
48 Contact Hours (PDUs)
Contains 66 Lessons
Exam Simulator with 270 Questions
With 4 Sample Exams
Contains multiple Quizzes
Contains 2 sample projects
Contains printable process model posters
With access to our trainers
Not Included
The following are not included in this course:
The official manual: the official manual is not necessary for the course, but will be helpful in the exam, because the exam is open-book. You can buy it from TSO, or other online shops.
Prerequisites
Prerequisites for the exam:
You must have at least one of the following certificates: PRINCE2 Foundation, PMP®, CAPM®, IPMA-D, IPMA-C, IPMA-B, IPMA-A.
You must take an accredited course (such as our course here), and have its certificate of completion.
Regardless of the official prerequisites, you need to be familiar with PRINCE2 at the Foundation level before taking this advanced course. If you're not familiar with PRINCE2, we recommend that you take the PRINCE2 Foundation course.
Contents of the course
The course is designed for busy professionals; most lessons are 10 to 15 minutes long, so that you can take one or two per day, without much effort. Also, we've avoided homework and covered it in other ways, because you probably don't have enough time and mental energy to spend many hours by yourself doing homework.
The course is delivered in the following sections:
Section 1
Sections 2 to 8
Business Case
Organization
Quality
Plans
Risk
Change
Progress
Sections 9 to 15
Starting up a project
Initiating a project
Directing a project
Controlling a stage
Managing product delivery
Managing a stage boundary
Closing a project
Exam Preparation
About the Exam
Sample Exams
Study Path - How to study with the PRINCE2® Practitioner online course?
If you don't already have the official manual, buy it. This is very helpful, because the exam is open-book and you can use the manual during the exam.
Take the lessons:

+Use the option above the lessons to select the standard or extended version. The extended version is 1.5 to 2 times longer than the standard version. If you're not in a rush, we recommend taking the extended version. You can always change this option.
+It's best if you spend 15 to 30 minutes a day, every day. A gradual learning process is much more effective than an intense one. We've built the course with short, independent lessons to make it possible for you to study them gradually.
+The two trainers, Frank and Nader, discuss multiple scenarios in each lesson. After Frank asks Nader a question, pause the video and think about the answer and check the official manual. Only when you're done with the answer, play the rest of the video and watch their discussion over the topic.
+While you're learning, don't worry about memorizing anything. If something is important, we'll repeat it so many times from different perspectives that you will automatically remember it.

+Take notes, build mind maps, or draw diagrams while you're taking the lessons. This helps you understand the lessons better and stay focused, even if you never use those notes.

We'll register you with the examination institute and send you the exam voucher. Vouchers are valid for one year.
Now take the first sample exam. Don't worry if your score is not high enough; you still have to learn the style of questions. Check the answer and rationale and see how you can perform better in the next sample exams.
Take the next 3 sample exams. Check your answers each time, find your weaknesses, and take the related lessons again. By the time you reach the last sample exam, you should be able to get a score of higher than 65%.
Using your voucher, book the date and time of your exam with the examination institute.
Take the official exam.
Let us know about your success! We're always happy to receive good news :)
The guide above is our generic recommendation. If you're in a especial situation, feel free to contact us; we can work together and recommend a custom study path to you.
Target Audience
Project Managers, Team Managers, Project Engineers

Portfolio Managers

Project Support

Principals, Senior Responsible Owners, Project Buyers

Project Management Consultants
Access to training
To order your licenses, please send a request to customer@houseoftraining.lu.
You will receive the steps to follow.
Intellectual Property
ITIL® and PRINCE2® are registered trade marks of AXELOS Limited, used under permission of AXELOS Limited. All rights reserved. 

Accreditation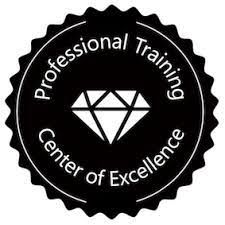 "The PRINCE2® course on this page is offered by PTCoE of AXELOS Limited. PRINCE2® is a [registered] trade mark of AXELOS Limited. All rights reserved."
---
Conditions
Course Material
The training material will be handed out at the beginning of the course.
Exam
Participants may take the exam at any time for a period of one year after receipt of their voucher.
---