Cette formation est proposée sous forme de formation présentielle et à distance. En savoir plus
Description
PRINCE2® is an integrated framework of processes and themes that addresses the planning, delegation, monitoring and control of all the six aspects of project performance: cost, timescale, quality, scope, risks and benefits. With this course you will understand the PRINCE2® approach - the principles, processes, themes and techniques - and be well prepared to pass the exam.
Objectives
Participants will be able to :
understand the need for project management and how PRINCE2® meets that requirement
understand the PRINCE2® process model
prepare project plans using product based planning techniques and undertake risk analysis and management for the project
prepare information for inclusion in a Project Initiation Document
understand techniques for the management of product development, quality control and change control
Programme
What is a project?

Structure of PRINCE2

Starting up a project

Directing a project

Organization

Business case

Initiating a project

Risk

Change

Quality

Managing a stage boundary

Controlling a stage

Managing product delivery

Progress

Closing a project
Target Audience
Project Managers, Programme Managers, Team Managers, Project Engineers
Portfolio Managers
Project Support
People working in Projects, Principals, Senior Responsible Owners
Project Buyers
Consultants
Prerequisites
None. Some experience in projects is preferred
Language
The course will be held in English but our trainers are also fluent in French.
Certificate
PRINCE2® Foundation certification
An exam of one hour, leading to the OGC issued Certificate will take place on the 3rd day of the training course.


Intellectual Property
ITIL® and PRINCE2® are registered trade marks of AXELOS Limited, used under permission of AXELOS Limited. All rights reserved. 
Accreditation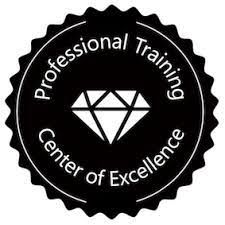 "The PRINCE2® course on this page is offered by PTCoE of AXELOS Limited. PRINCE2® is a [registered] trade mark of AXELOS Limited. All rights reserved."   

Lieu
Chambre de Commerce Luxembourg

7, rue Alcide de Gasperi
L-1615 Luxembourg
Luxembourg